Workplace Health & Safety
Understand workplace health and safety, the legislation and common reasons for accidents.
Great experience from start to finish. Very straight forward, no issues at all.Communication with my assessor Bill Witchard was great, always very prompt reply or phone call to clarify any question.I completed NVQ 6 diploma in site managemet in 11 weeks!If I could I would give CST 10 stars.Highly recommended!!Thank You CST
Highly impressed by CST Training! I've done my NVQ Level 4 in Construction Supervision nicely and smoothly, but I should also say I studied a lot. A big thank you to my tutor Steven Slater who was always very helpful and was leading me towards completion of my NVQ. A great team, a great tutor and a great service! Thanks again!
My husband completed his course with this company. Fantastic service. Prior to starting the course they clearly explained everything, answered questions and he received a good level of support all throughout out . The CST team were great, friendly and professional, especially his Assessor David Cox. Recommend this company 100% Thank you!
---
Course Info
The course has a very wide audience as it applies to a wide range of sectors and can be included as part of the induction process in most businesses, especially when combined with other more specific health and safety courses that apply to the candidate's role.
This course covers general health and safety issues that apply to a wide range of types of businesses and sectors, from office and retail environments to workshops and factories. The wide range of topics covered makes this a great course to act as an introduction to health and safety in the workplace that can then be built on with more detailed courses that cover specific hazards that employees might come into contact with in specific workplaces. This makes it a useful part of the induction process.
By the end of this course, the candidate will have an understanding of health and safety legislation and definitions of common terms associated with health and safety. This is followed up with some statistics outlining the most common causes of accidents in the workplace.
How do I complete my course?
The First Step
Once you have found the course that you want to do, click the buy now button and you will be taken to our portal where you can complete your purchase, all major credit/debit cards are accepted.
The Second Step
Once you have completed the purchase, you will receive an email, telling you how to login to the e-learning portal. You will get a username and password to use.
The Third Step
You can then login to the portal and you will be able to complete your chosen course, once you have passed the course, you will be able to download and print your certificate straight away.
Workplace Health & Safety modules
Pass Mark Required = 70%
What is Health & Safety?
Case Studies
Corporate Manslaughter
Accidents
Fire, Electricity, DSE and Manual Handling
Emergencies, COSHH, PPE & Stress
ready to get started? Click buy now!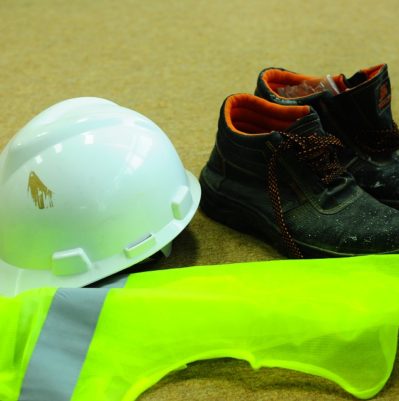 System Requirements
The minimum you need to get started
Browser: Up to date web browser
Video: Up to date video drivers
Memory: 1Gb+ RAM
Download Speed: Broadband (3Mb+)
You can also use your phone or tablet
If you have any questions, no matter how big or small please do not hesitate to get in contact with us.