What Is The CITB SSSTS Course?
SSSTS (Site Supervisors Safety Training Scheme) is a CITB-accredited training for construction site supervisors. Several big contractor organisations now require all supervisors working on the site to complete the SSSTS course, which is a nationally recognised safety qualification. Every year, thousands of people attend the SSSTS Course around the country, and the UK Contractors Group has approved it as mandatory training for all supervisors working on UKCG projects.
Construction skills and safe working conditions should go hand in hand, and this safety training emphasises the need of honing safety skills to avoid accidents and injuries. Every year, thousands of individuals are injured at work, many of them work in the construction industry. As a response to these great quantities, it's vital that all firms follow the guidelines and manage a site that puts employees at the least amount of risk. Not only are industry associations requiring the CITB SSSTS course, but it is also a good choice for anybody pursuing a supervisory job in the construction business.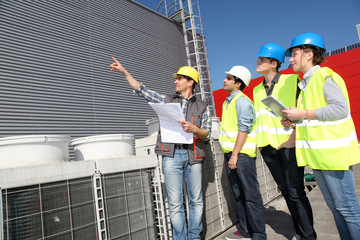 Who Do We Think Should Take The CITB SSSTS Course?
The SSSTS course is intended for all construction site supervisors and is the first step in any new management or supervisor's understanding about health and safety. All site employees and visitors have legal and ethical duties when working in this role. This means that you should be well-versed in every aspect of health and safety.
If employees have any issues about the working environment, you, as the team's supervisor or manager, are the first point of contact. This means that you must be completely aware about all aspects of site safety, irrespective of the size of your workforce. Candidates who pass this CITB SSSTS course will have a thorough understanding of their role in the company and the value of successful management. The SSSTS course is designed for new supervisors who are interested in learning more about safety supervision.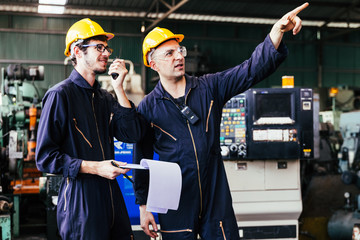 Why Take The Course?
The SSSTS course is a significant part of the education of aspiring construction supervisors. Construction site supervisors are the only ones who will benefit from the training. Individuals who have or will soon have supervisory responsibilities will benefit from the course. This CITB SSSTS course has been certified and validated by the UK Contractors Group, thus you must have finished it to be qualified for site tasks. The fundamental responsibility of any site supervisor is to provide a pleasant and secure working environment for his or her employees.
This CITB SSSTS course is required for any supervisor operating on a construction site. At CST Training we offer this course as a 2 day course or as a weekend course. Find out more about the CITB SSSTS course we offer on our website.
If you still have any questions regarding the CITB SSSTS course then do not hesitate to get in touch.
Phone – 020 3488 4472
Email Enquiries@csttraining.co.uk
Email Admin@csttraining.co.uk