Assessing Display Screen equipment
This course is aimed at companies who employ users of display screen equipment, or DSE as it's often called and is intended to be completed by those who will be assessing
the DSE set ups of employees.
just finished my level 2 nvq in plastering, thanks to my assessor Andy Barker everything went brilliantly and will be recommending this company to my friends.
Professional company. Did my NVQ level 4 in Site Supervision with David Cox and would highly recommend to anyone. He was great help and always available for a chat with any help I needed.
Really great service, Extremely helpful and could work around my working times.
---
Course Info
Our display screen equipment courses are aimed at users of display screen equipment (DSE) and those responsible for assessing display screen equipment. A 'user', is anyone who regularly uses display screen equipment for a significant part of their normal work. In practice, if you use display screen equipment continuously for more than one hour a day, then you're a 'user'.
So what do we mean by display screen equipment?
The first thing most people think of is a computer monitor. But that's not the only thing it refers to Display screen equipment could also mean laptops, tablet PCs, televisions, smartphones, CNC control pads, portable diagnostic screens or equipment containing cathode ray tubes, or CRTs.
The Health and Safety (Display Screen Equipment) Regulations contain special directives covering DSE safety. Both employers and employee‐users have responsibilities under the legislation.
This course fulfils your statutory training obligations and covers among other things, the correct way to set up and use your display screen equipment safely. Reducing the risk of work-related conditions.
How do I complete my course?
The First Step
Once you have found the course that you want to do, click the buy now button and you will be taken to our portal where you can complete your purchase, all major credit/debit cards are accepted.
The Second Step
Once you have completed the purchase, you will receive an email, telling you how to login to the e-learning portal. You will get a username and password to use.
The Third Step
You can then login to the portal and you will be able to complete your chosen course, once you have passed the course, you will be able to download and print your certificate straight away.
Assessing Display Screen equipment modules
Pass Mark Required = 70%
Introduction
Legislation
Protecting Your Body
Adjusting Your Chair
Adjusting Your Screen
Work Arrangements
Adjusting the Layout of Your Workstation
Adjusting Your Work Environment
Risk Assessment Overview
Principles of Sensible Risk Management
Key Health and Safety Legislation
DSE Hazards and Risks
DSE Assessments
Control and Prevention Strategies
Practical Element
ready to get started? Click buy now!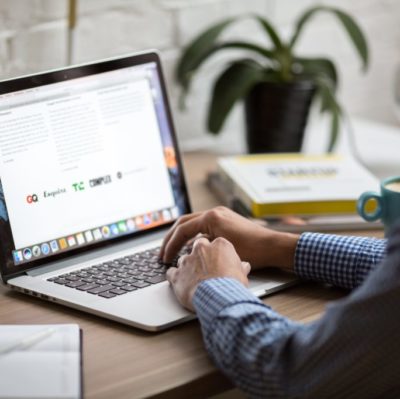 System Requirements
The minimum you need to get started
Browser: Up to date web browser
Video: Up to date video drivers
Memory: 1Gb+ RAM
Download Speed: Broadband (3Mb+)
You can also use your phone or tablet
If you have any questions, no matter how big or small please do not hesitate to get in contact with us.