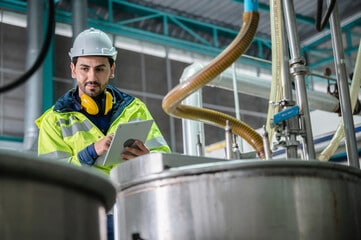 What Is A Machine/Plant NVQ?
A machine/plant NVQ is a competency-based qualification that demonstrates an operational proficiency on a specific machinery. Each NVQ is designed for persons who work in the construction industry using a variety of plants. Because this is a competency-based certification, students will get the requisite knowledge and experience through on-the-job training or in a classroom setting. This certificate includes a number of procedures and is linked to common career pathways in the construction sector that students may encounter.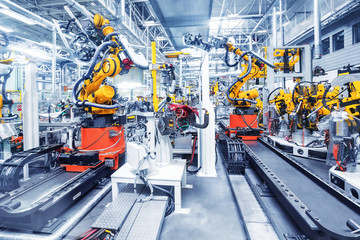 Benefits Of A Machine/Plant NVQ
On The Job Experience
NVQs are ideal for people who need to be professional and have work experience due to its modular structure. Many companies have decided to acquire an NVQ for their apprentices who are towards the end of their training so that they may get a good balance of academic and practical experience. In your field, the knowledge you gain via your education is likely to open doors and hence help you advance up the pay scale in the future.
Progression
There are many different job pathways available in the construction industry. If you select the ideal NVQ for you, it will assist you in becoming more competent in the field in which you wish to advance. An NVQ allows you to gain knowledge of both the theoretical and practical parts of your job, helping you to progress in your profession.
You can also demonstrate that you need to progress by working your way up the NVQ levels in your current position. Each NVQ degree requires greater obligation in the given work.
Different Routes
There are a variety of construction NVQs available, including plastering, dry lining, forklift trucks, cranes, and specialised lifting, among others.
NVQs exist in a range of levels, from 1 to 7, each aimed at a distinct degree of business competence, ranging from novices to more specialised qualifications. Employees can choose from a variety of NVQs to earn a qualification that is specific to their job function, as well as a variety of construction NVQs to expand their skills and knowledge.
Machine/Plant NVQ Is A Recognised Qualification
The National Vocational Qualification (NVQ) is a nationally recognised credential that certifies that you are functioning at industry standards. The degree has a solid reputation and would be well-received by current and future companies, allowing you to develop your career. NVQs are comparable to other nationally recognised qualifications, such as:
-GCSE (A*–C) is the equivalent of an NVQ Level 2 qualification.
-A higher education certificate is comparable to an NVQ Level 4 qualification.
-A bachelor's degree is the equivalent of an NVQ Level 6 qualification.

Why Should You Take The Machine/Plant NVQ?
This course is for construction workers who want to get their Blue Competent Operative Card or Blue CPCS Card. Plant Operations NVQs are widely accepted across the industry. Employers seeking plant operatives will be looking for people who meet the qualifications. You will be placing yourself ahead of the competition for advancement in your current career or when looking for work if you get the Level 2 NVQ.
If you have any questions regarding the machine/plant NVQ then do not hesitate to get in touch with us.