What Is An NVQ?
An NVQ (National Vocational Qualification) is a way of learning that is centred on work and evaluated in a college, school, or workplace. Each level of the NVQ includes a set of on-the-job activities and projects that are designed to assess your ability to complete tasks effectively. Studying for an NVQ is a great way to get experience without having to stick to a strict academic schedule. An NVQ provides you with all of the technical skills and expertise you'll need to jump-start your career and enter your chosen profession, whether you're still in school or already have a job. NVQs are competency-based, and the candidate submits evidence of what they do in their workplace, which serves as the basis for a portfolio that is assessed against the relevant occupational standard. Applicants must demonstrate that their skills are current and that they have maintained their integrity throughout time. In today's blog we are going to discuss who the Crane NVQ is aimed at.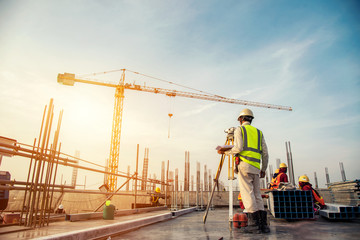 What Is Competence?
Individuals must demonstrate that they have the necessary skills, experience, and understanding to perform the tasks connected with their employment position. Competence is the combination of an individual's readiness, knowledge, ability, and understanding, as well as their ability to apply these safely to a task. Other factors, such as temperament and physical ability, might influence someone's competency. In the workplace, the nature of competence is critical. What matters is that both the dangers that occur more frequently and those that have serious consequences be adequately focused. Competence is defined as the ability to understand the hazards associated with running operations for any manager, boss, or employee, and then take the required actions to monitor and mitigate such risks.

Who Is The Crane NVQ Aimed At?
This project is aimed at people who have a red CPCS card and need to gain the relevant NVQ in order to transfer to a blue CPCS Competent Operator Card. For individuals who do not use the CPCS System, the qualification should be completed to reaffirm their knowledge in the function of Crane-Lift Supervisor. A crane NVQ is a cost-effective technique to train employees to a widely acknowledged standard, resulting in improved performance. When a NVQ is centred on what the applicant will do rather than what they know, it provides evidence of their ability to accomplish their job. Crane NVQs allow employees to prepare and gather proofs while on the job, resulting in less downtime.
NVQs also demonstrates a commitment to customer satisfaction both internally and publicly, as well as ensuring that employees are knowledgeable about industry demands and practice guidelines. The Level 2 NVQ Diploma in Construction in Cranes and Specialist Lifting/Mobile Crane Operator was designed to assess workplace vocational skills. Learners are expected to demonstrate their capabilities, knowledge, and abilities while using work platforms in the construction industry. This NVQ certifies you as a construction worker who is in charge of operating mobile cranes.
If you have any questions regarding the Crane NVQ then do not hesitate to get in touch.